Tomato Moneymaker - Packet of 75 Seeds
A well-known and much loved variety for the home gardener
Read more
Details
Why we love it:
A well-known and much loved variety for the home gardener, equally good for the greenhouse or outdoor. Smooth, medium-size fruit on heavy trusses with a fine agreeable flavour
What you need to know:
1 x Tomato Moneymaker
Packet of 75 SeedsSowing Instructions:
Sow in late winter for heated greenhouse cultivation or early spring for the cold greenhouse. Sow 6mm (¼in) deep in a good compost. Germination usually takes 6-14 days at 24C (75F)Growing Instructions:
Transplant the seedlings when large enough to handle into 8cm (3in) pots and grow on in good light and cooler conditions. When 15-23cm (6-9in) tall plant out 45cm (18in) apart in a prepared greenhouse border soil, growbag, 23cm (9in) pots or ring cultureAftercare Instructions:
Remove side shoots as they appear and pinch out the growing point when 5-7 trusses have been formed. Feed regularly once the first truss has set. To grow outdoors, gradually acclimatise to outdoor conditions and plant out after all risk of frost, 45cm (18in) apart in a sunny spot on light, rich, well drained soil.
Specification
Delivery & Returns
Other Products In This Category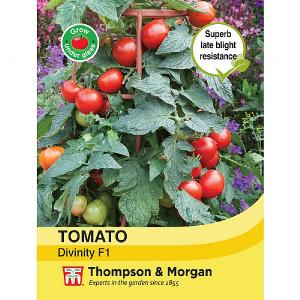 Thompson & Morgan Tomato Divinity Seeds
£2.99
Quick View >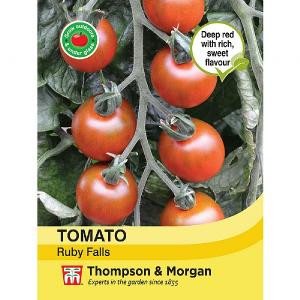 Thompson & Morgan Tomato Ruby Falls Seeds
£2.49
Quick View >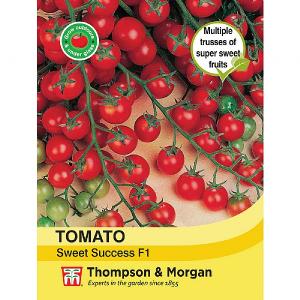 Thompson & Morgan Tomato Sweet Success F1 Hybrid Seeds
£2.79
Quick View >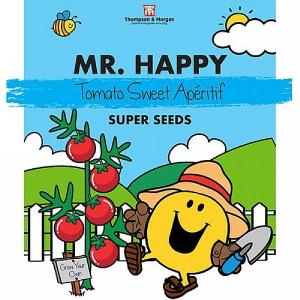 Thompson & Morgan Mr Men & Little Miss Tomato Sweet Aperitif
£1.99
Quick View >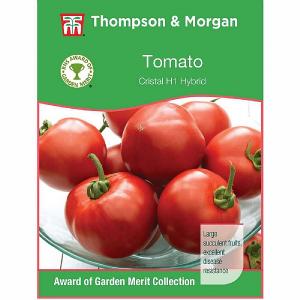 Thompson & Morgan Award of Garden Merit Tomato Cristal F1 Hybrid
£2.99
Quick View >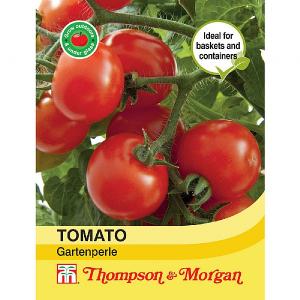 Thompson & Morgan Tomato Gartenperle Seeds
£2.99
Quick View >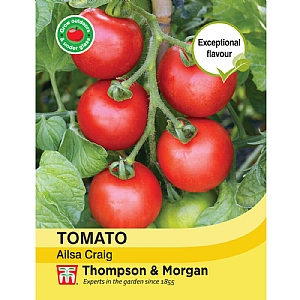 Tomato Ailsa Craig - Packet of 75 Seeds
£2.49
Quick View >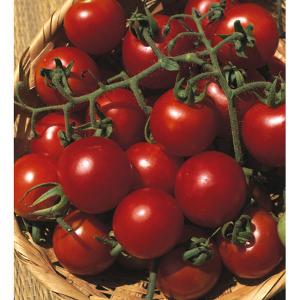 Tomato Gardeners Delight - Packet of 65 Seeds
£2.79
Quick View >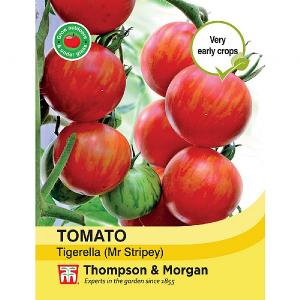 Thompson & Morgan Tomato Tigerella (Mr Stripey) Seeds
£2.49
Quick View >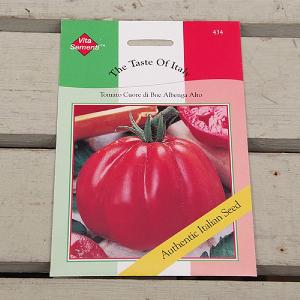 Thompson & Morgan The Taste of Italy Tomato Cuore Di Bue Albenga Alto
£1.99
Quick View >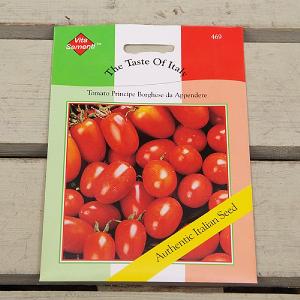 Thompson & Morgan The Taste of Italy Tomato Principe Borghese Da Appendere
£2.99
Quick View >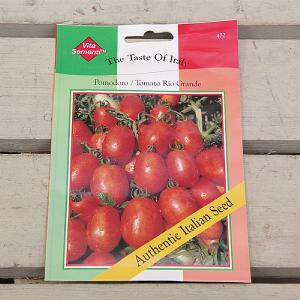 Thompson & Morgan The Taste of Italy Tomato Rio Grande
£2.99
Quick View >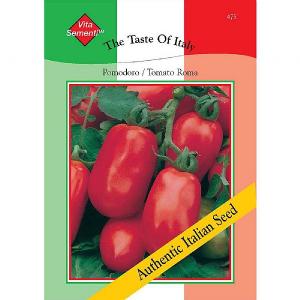 Thompson & Morgan The Taste of Italy Tomato Pomodora Roma Nano
£2.99
Quick View >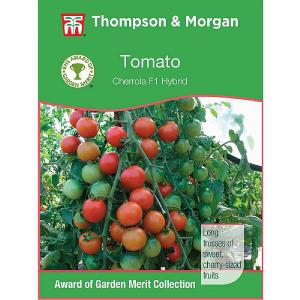 Thompson & Morgan Award of Garden Merit Tomato Cherrola F1 Hybrid
£2.99
Quick View >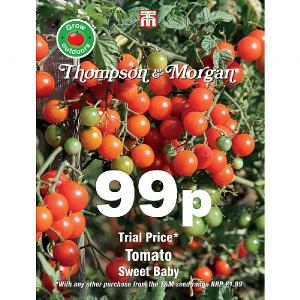 Thompson & Morgan Tomato Sweet Baby Seeds
£0.99
Quick View >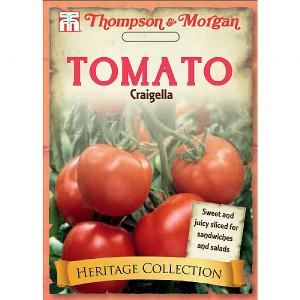 Thompson & Morgan Tomato Craigella Seeds
£2.29
Quick View >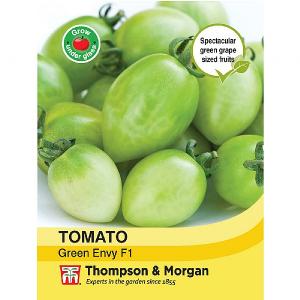 Thompson & Morgan Tomato Green Envy F1 Hybrid Seeds
£1.99
Quick View >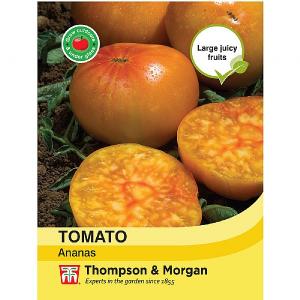 Thompson & Morgan Tomato Ananas Seeds
£2.99
Quick View >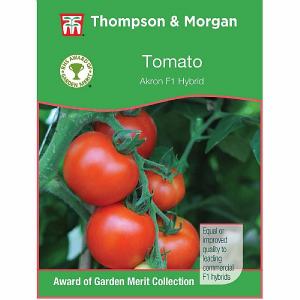 Thompson & Morgan Award of Garden Merit Tomato Akron F1 Hybrid
£2.99
Quick View >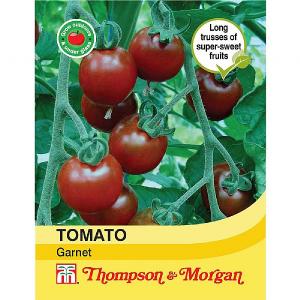 Thompson & Morgan Tomato Garnet Seeds
£2.49
Quick View >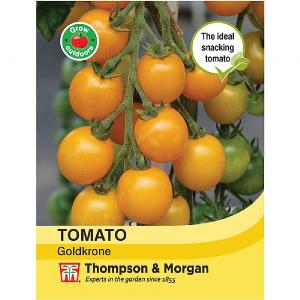 Thompson & Morgan Tomato Goldkrone Seeds
£2.99
Quick View >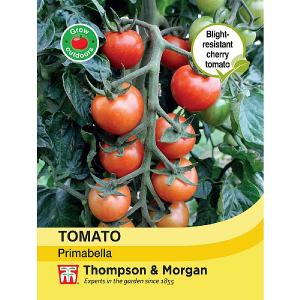 Thompson & Morgan Tomato Primabella Seeds
£2.99
Quick View >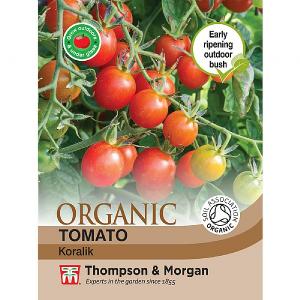 Thompson & Morgan Tomato Koralik (Organic) Seeds
£2.49
Quick View >
Be the first to write a review
Feel free to leave a review of this product, good or bad it helps other customers with their buying decision