The Food Hall
Packed full of local and speciality foods it's the perfect place to buy a gift for a friend, some ingredients for a special meal or a tempting treat for yourself!

TREAT YOURSELF IN THE FOOD HALL
The finest local foods and international produce is waiting for you in the new Food Hall at Webbs, Wychbold. Browse through the open plan design, explore the fresh counters and bring out your inner foodie with the handpicked selection.
SOME OF THE HIGHLIGHTS
The Cheese & Deli Counter
With over 100 varieties of cheese to choose from you're sure to find something to tickle your tastebuds. Try the best local cheddar from Fowlers in Earlswood or try Croome Cuisine's Honey and Fig cheese which is made from Webbs own honey. Why not compare the traditional favourite Brie de Meaux with Cornish Brie and is Stilton still on your cheeseboard or is Barkham Blue your new choice? The Deli counter offers you a heavenly selection of locally crafted pies, handmade scotch eggs, charcuterie, pesto and fresh pasta.

Webbs Honey
Produced by the bees in hives located in our own Riverside Gardens there are two types of Webbs honey. The set honey which is harvested in spring and made from the nectar of oilseed rape, dandelion, hawthorn and fruit blossom and the runny honey harvested in summer and made from the nectar of blackberry, clover, lime, field beans, willow herb and Himalayan balsam.

Beers, Ciders, Wines & Spirits
For that special gathering, a treat at the end of a hard day at work or for relaxing in the garden. Many local breweries, vineyards and distilleries are represented.

Gelato bar
All of our gelato is made fresh and comes in a tantalising choice of flavours. The tricky part is deciding how you'll eat it – in a sundae, waffle cone, float or are you purist who loves their quality ice cream simply in a tub? The gelato bar also serves fresh coffee, milkshakes and affogato.

Bakery
Freshly baked breads and pastries from our on-site bakery. Whether you're picking up a treat for after dinner or ready for weekend brunch this really is mouthwatering produce.

Chocolate Library and Loose Luxury Chocolates
With over 100 types of chocolate bars , Webbs Chocolate library is a destination for the chocolate lover, we also have loose luxury chocolates, perfect for a gift or just a treat for yourself.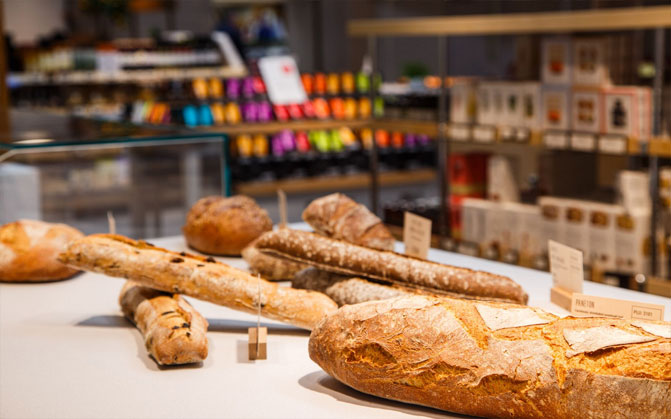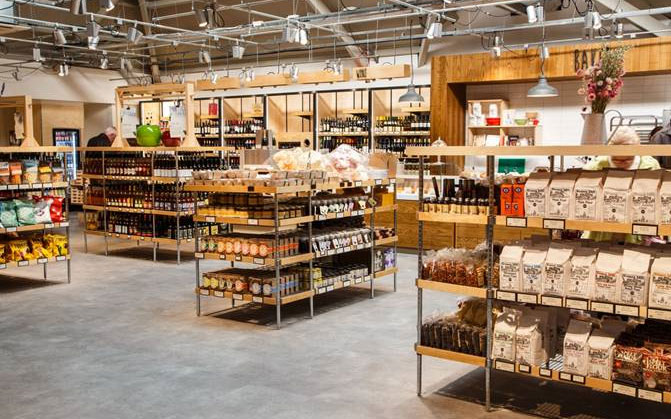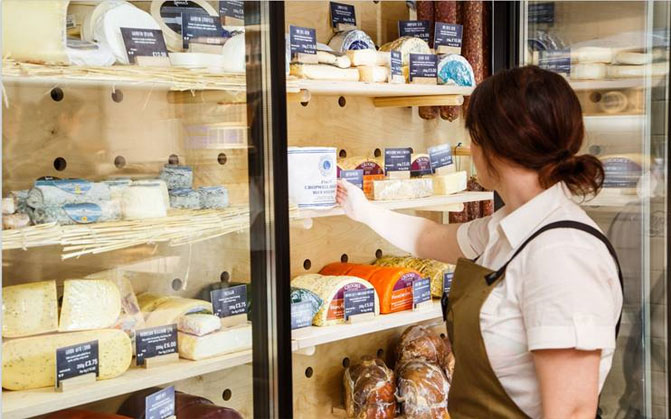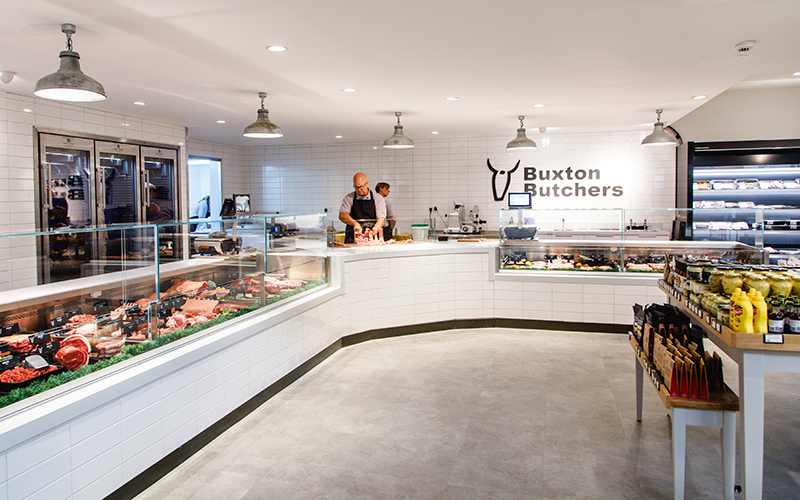 IN THE FOOD HALL
Cheese & deli counter
Buxton Butchers
Bakery
Gelato
Grab and Go ( delicious sandwiches and yummy snacks)
Free range eggs
Smoked fish
Local meats, sausages & bacon
Fruit juices
Webbs honey
Locally made pies and Scotch Eggs
Beers & ciders
Wines & spirits
Speciality teas & coffee
Jams, preserves & sauces
Chocolate; bars, loose luxury & more
Cakes & patisseries
Fresh bread
Gourmet biscuits
Luxury pre-prepared dinners
Seasonal fruit and veg