Food at Webbs: The Food Hall
Packed full of local and speciality foods it's the perfect place to buy a gift for a friend, some ingredients for a special meal or a tempting treat for yourself!

THE FINEST FOOD & DRINK
The very best local foods and international produce is waiting for you in the Food Hall at Webbs, Wychbold. Browse through the open plan design and explore the fresh food counters to bring out your inner foodie. We launched our new look Food Hall in spring 2017 alongside the new Restaurant which is part of our 100,000 sq ft retail destination, attracting more than one million visitors each year.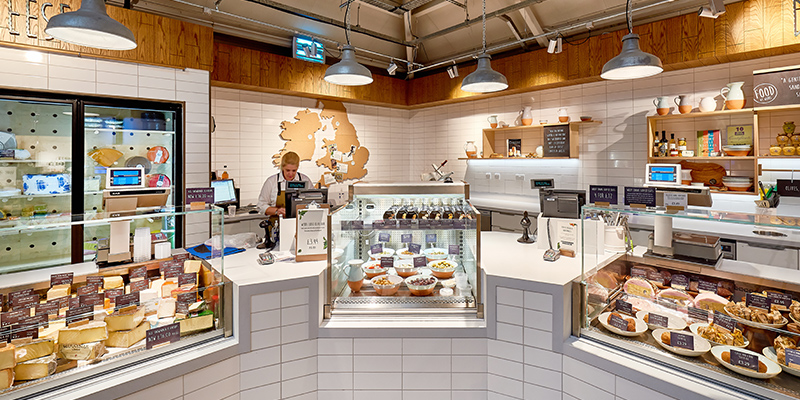 With over 100 varieties of cheese to choose from at our Cheese Counter you're sure to find something to tickle your tastebuds. Try the best local cheddar from Fowlers in Earlswood or try Croome Cuisine's Honey and Fig cheese which is made from Webbs own honey. Why not compare the traditional favourite Brie de Meaux with Cornish Brie and is Stilton still on your cheeseboard or is Barkham Blue your new choice? The Deli Counter offers you a heavenly selection of locally crafted pies, handmade scotch eggs, charcuterie, pesto and fresh pasta.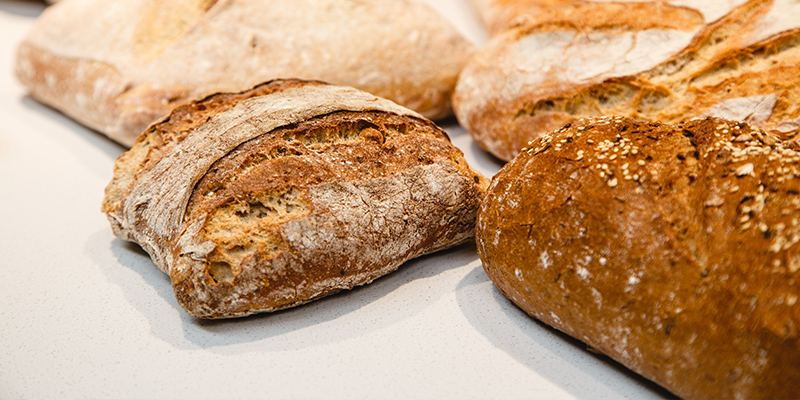 Freshly baked breads and pastries from our on-site Bakery Counter. Whether you're picking up a treat for after dinner or ready for weekend brunch this really is mouthwatering produce. We also have a fantastic range of allergen conscious bakes and cakes.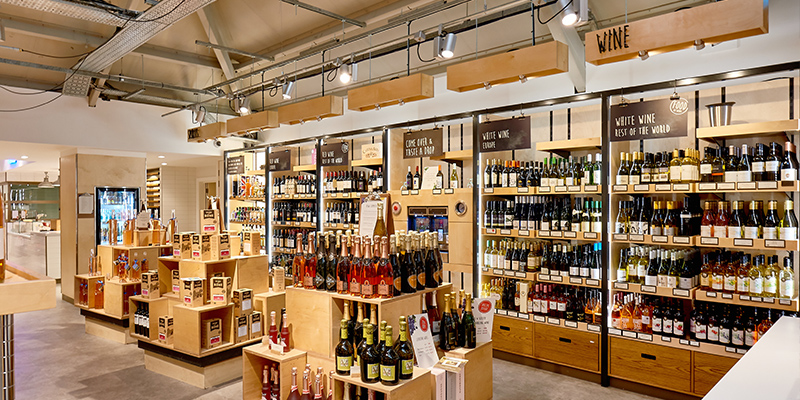 For that special gathering, a treat at the end of a hard day at work or for relaxing in the garden we offer an unbelievably wide range of beers, ciders, wines and spirits. Many local breweries, vineyards and distilleries are represented as well as some exciting products to try from around the world.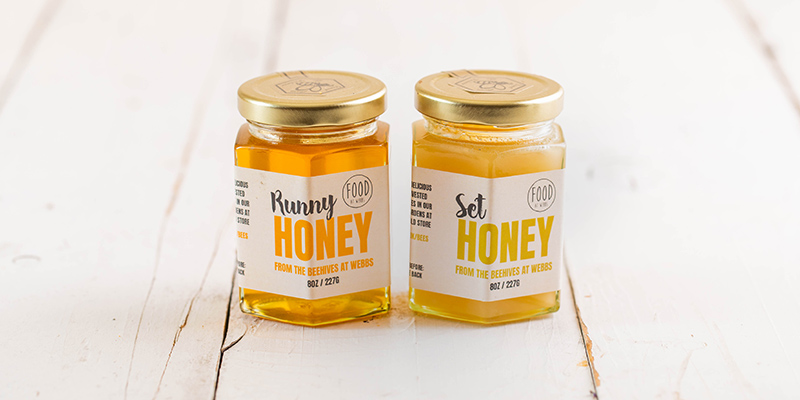 Produced by the bees in hives located in our own Riverside Gardens, we are proud to stock two types of our very own Webbs Honey. The set honey which is harvested in spring and made from the nectar of oilseed rape, dandelion, hawthorn and fruit blossom and the runny honey harvested in summer and made from the nectar of blackberry, clover, lime, field beans, willow herb and Himalayan balsam.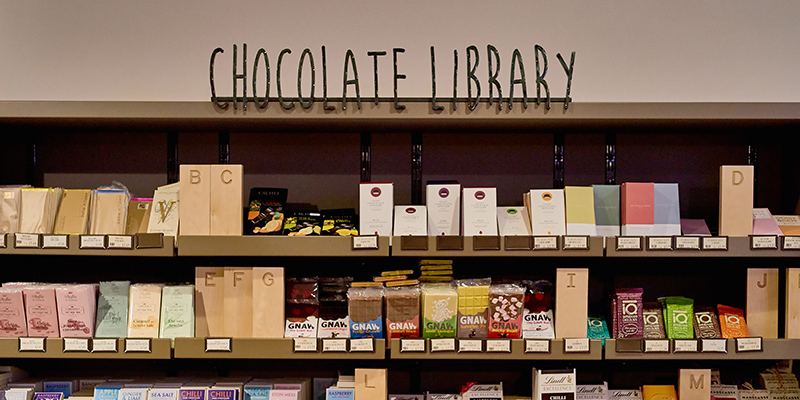 With over 100 types of chocolate bars our Chocolate Library will amaze any one with a sweet tooth and is a destination for any chocolate lover, we also have loose luxury chocolates, perfect for a gift or just a treat for yourself.
Capture a little taste of Italy with our Gelato Bar. In this very tasty area of the Food Hall, we make fresh gelato every single day on site and serve it to you in delicious waffle cones, shakes and even affogato. We also serve a variety of seasonal special flavours throughout the year...yum!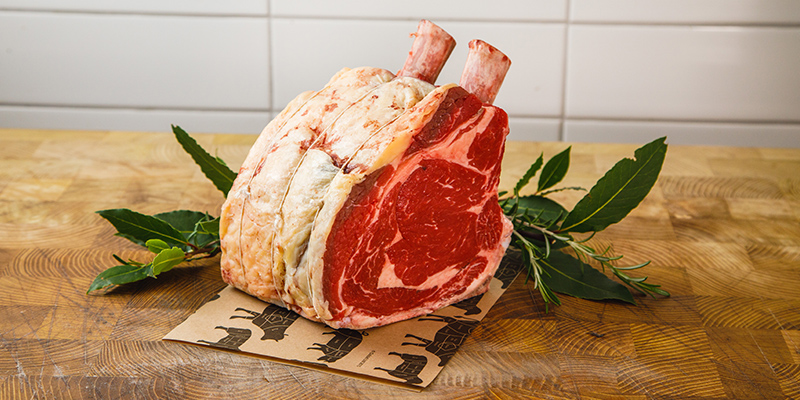 If you are after something really special for dinner then why not visit The Butchers at Webbs? We serve the best British meat...Every day we offer an extensive choice from our butchery in the Food Hall at Webbs. We're passionate about echoing the four seasons of the year through the range of meats we serve, and you can rest assured that we'll always have the traditional butchers' favourites for your weekly fresh shopping.