Brew Tea Company Earl Grey 40 Whole Leaf Tea Bags
The Brew Tea Company Earl Grey 40 Whole Leaf Tea Bags are so much better than a standard paper tea bag of Earl Grey - a light and fruity Ceylon tea with added bergamot oil, orange zest and calendula petals in the convenience of a nylon tea bag
Read more
Details
Why we love it:
The Brew Tea Company Earl Grey Whole Leaf Tea Bags are nothing like standard paper tea bags of Earl Grey. They're so much better
Ideal for converting sceptics to the joys of Earl Grey tea, it offers the taste of tea first and then the delicate taste of bergamot - not a cup of hot perfume
It's a light and fruity Ceylon tea grown up in the Sri Lankan hills, plus a measure of Italian bergamot oil. The addition of orange peel and calendula zest things up a little too
Packaging this whole leaf tea in nylon tea bags means there's no soggy paper taste that you get with some tea bags
What you need to know:
1 x Brew Tea Company Earl Grey 40 Whole Leaf Tea Bags
100% nylon tea bags
Ingredients: Ceylon tea, bergamot oil, orange peel, calendula petals
Enjoy black with lemon, or with milk
Specification
Delivery & Returns
You May Also Be Interested in....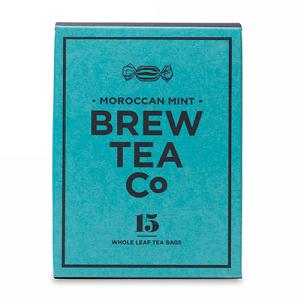 Brew Tea Company Moroccan Mint 15 Whole Leaf Tea Bags
£4.59
Quick View >
Other Products In This Category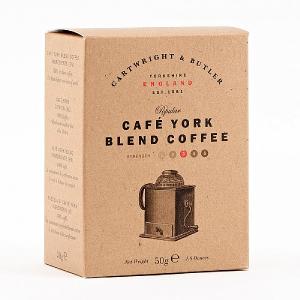 Cartwright & Butler Cafe York Blend Coffee 50g
£2.99
Quick View >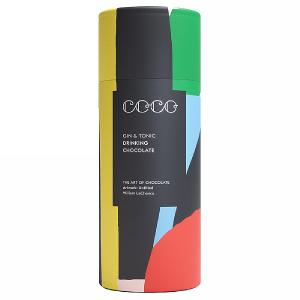 Coco Chocolatier Gin & Tonic Drinking Chocolate
£8.99
Quick View >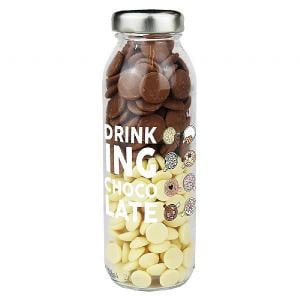 Treat Kitchen Drinking Chocolate - Honey & White Chocolate 180g
£5.99
Quick View >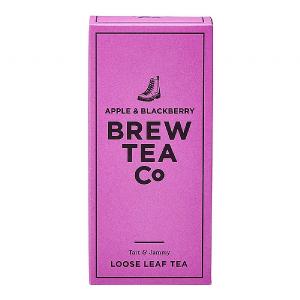 Brew Tea Company Apple & Blackberry Loose Leaf Tea 113g
£4.99
Quick View >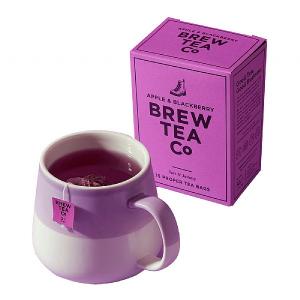 Brew Tea Company Apple & Blackberry 15 Whole Leaf Tea Bags
£4.59
Quick View >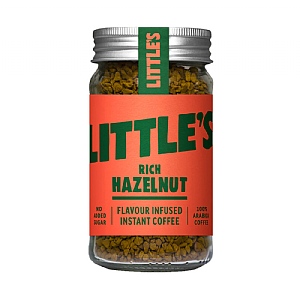 Little's Rich Hazelnut Flavour Infused Instant Coffee 50g
£3.49
Quick View >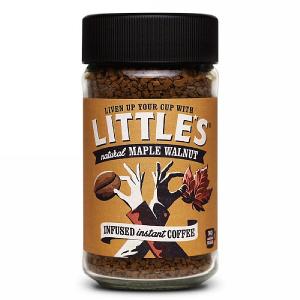 Little's Maple Walnut Flavour Infused Instant Coffee 50g
£3.49
Quick View >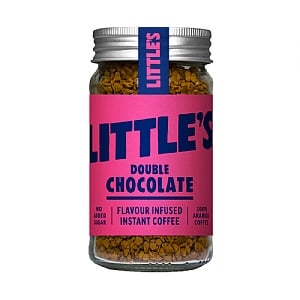 Little's Swiss Chocolate Flavour Infused Instant Coffee 50g
£3.49
Quick View >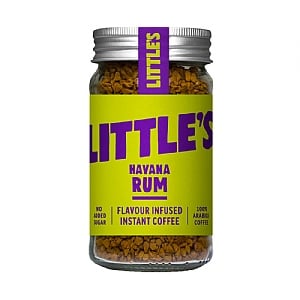 Little's Havana Rum Flavour Infused Instant Coffee 50g
£3.49
Quick View >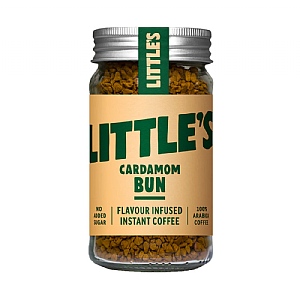 Little's Spicy Cardamom Flavour Infused Instant Coffee 50g
£3.49
Quick View >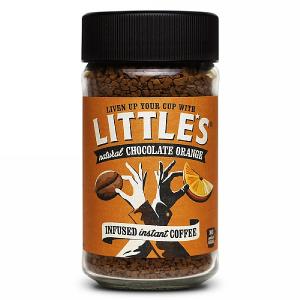 Little's Chocolate Orange Flavour Infused Instant Coffee 50g
£3.49
Quick View >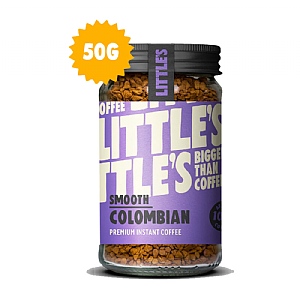 Little's Columbian Premium Instant Coffee 50g
£3.49
Quick View >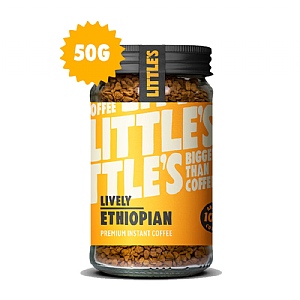 Little's African Premium Instant Coffee 50g
£3.49
Quick View >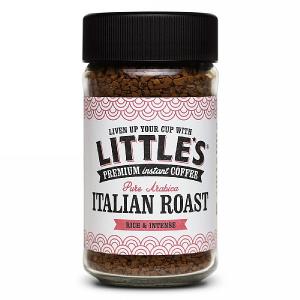 Little's Italian Roast Premium Instant Coffee 50g
£3.49
Quick View >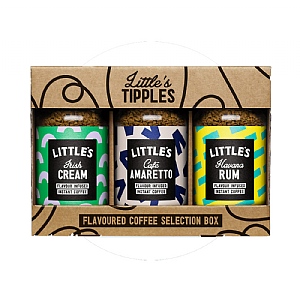 Little's A Little Tipple Instant Coffee Selection Pack (3 x 50g)
£9.99
Quick View >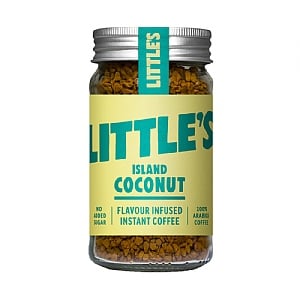 Little's Island Coconut Flavour Infused Instant Coffee 50g
£3.49
Quick View >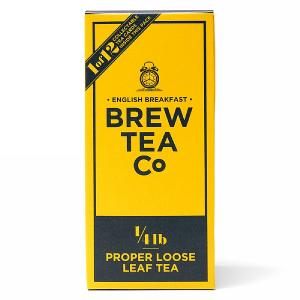 Brew Tea Company English Breakfast Loose Leaf Tea 113g
£4.99
Quick View >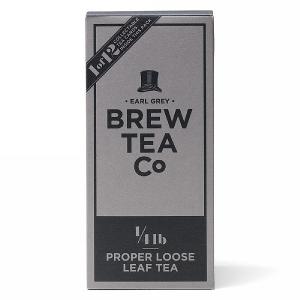 Brew Tea Company Earl Grey Loose Leaf Tea 113g
£4.99
Quick View >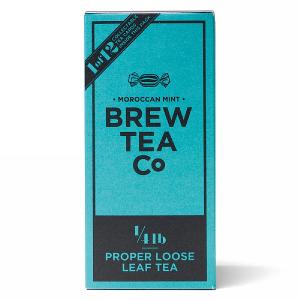 Brew Tea Company Moroccan Mint Loose Leaf Tea 113g
£4.99
Quick View >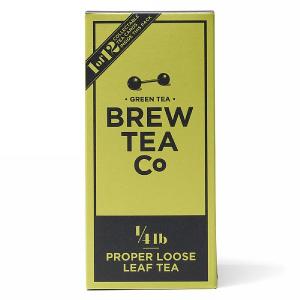 Brew Tea Company Green Tea Loose Leaf Tea 113g
£4.99
Quick View >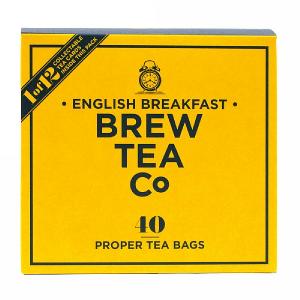 Brew Tea Company English Breakfast 40 Whole Leaf Tea Bags
£7.99
Quick View >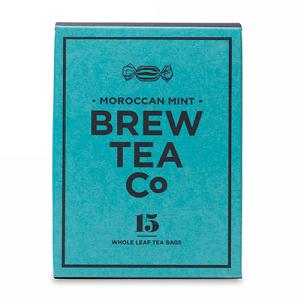 Brew Tea Company Moroccan Mint 15 Whole Leaf Tea Bags
£4.59
Quick View >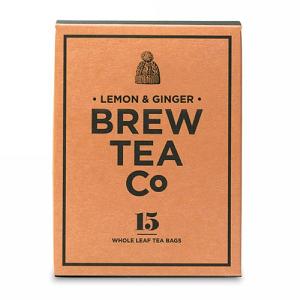 Brew Tea Company Lemon & Ginger 15 Whole Leaf Tea Bags
£4.59
Quick View >
Be the first to write a review
Feel free to leave a review of this product, good or bad it helps other customers with their buying decision