Christmas Lights
Light up your home this Christmas with a little help from Webbs...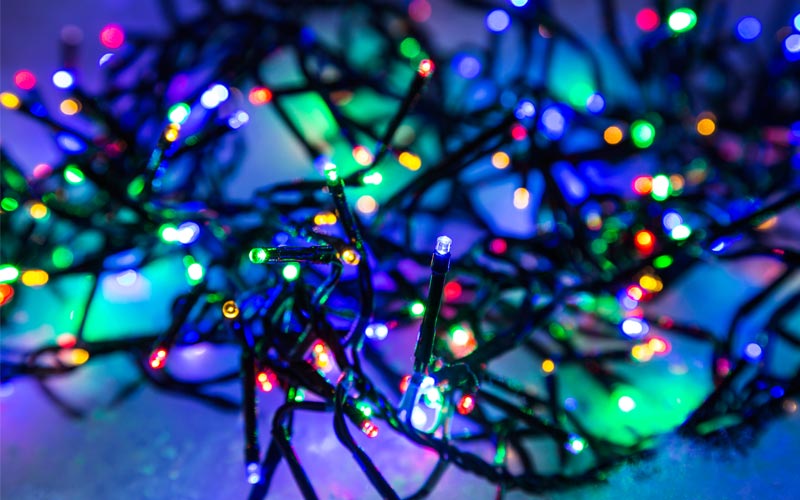 CHRISTMAS LIGHTS
Flick the switch for Christmas joy inside and out with the help of our festive guide to Christmas lights. Make your home sparkle with Christmas magic this year.
Christmas lights are a seasonal staple and there is lots of variety of size, shape and colour to choose from. With lights for inside your home, lights for outside, the list goes on, longer than our Christmas list!
CHRISTMAS TREE LIGHTS
There are no limits to how many lights you have on a Christmas tree – the more the merrier! At Webbs we suggest around 100 lights per vertical foot of the tree for a perfect festive feel, so approximately 500 – 600 on 6ft Christmas tree.
Get tips on how to dress your Christmas Tree with our
How to Decorate your Christmas Tree Guide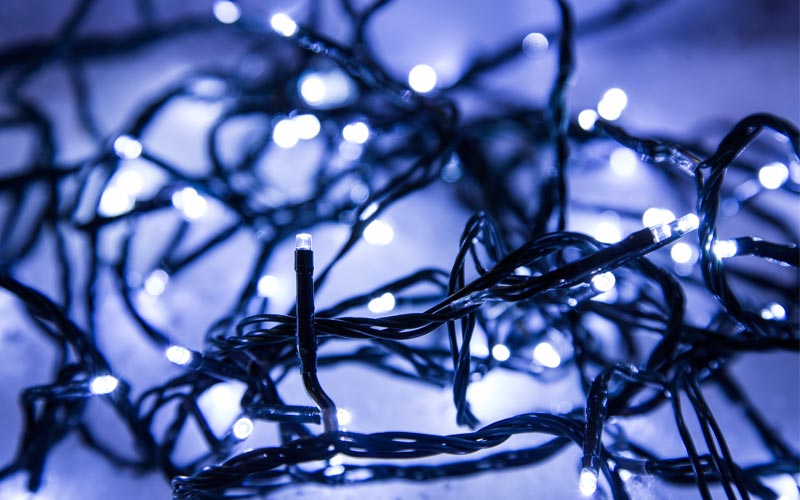 WHICH CHRISTMAS TREE LIGHTS ARE RIGHT FOR YOU?
LED String Lights
LED Lights are low voltage which doesn't just mean safer, they are also economical to run and also last longer, no more hunting for the replacement bulb! LEDs will last for between 7,000 to 10,000 hours of use. String lights will help your creative juices flow - you can make any shape, or just simply drape them on your tree.
LED Compact Lights
LED compact lights benefit from the same advantages as a standard LED string light set but are a happy compromise between the length of a standard set combined with the intensity of a cluster. This allows for your Christmas tree to be dressed in the same fashion as a string set, while giving a similar effect to the cluster lights. These are ideal for people who like the best of both worlds - a lot of decorations and a lot of lights on their tree.
LED Micro Lights
Simple, but effective. The LED micro lights have all the advantages of the string lights. The wire is very fine, so no more fear of wires on show as it's almost invisible. The LED lights are smaller and so they are less obvious on the tree but still glow just as bright as other LED sets.
LED Cluster Lights
For people who like to put a lot of decorations on their tree, cluster lights are for you. Cluster lights have a completely different construction. Instead of the LEDs being spaced evenly down the string, they are clustered together. This results in a much more shorter, much more intense set of lights giving you lots of space for decorations without hiding the LEDs.
INDOOR LIGHT SETS
From polar bears to fairy lights, indoor light sets can add a real sparkle to the inside of your home.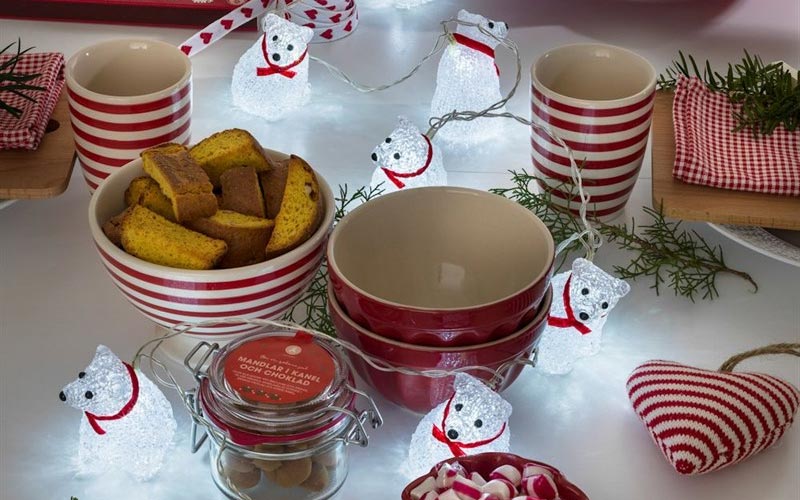 Please remember
- when buying Christmas lights it's always important to make sure you've got the right product for the right place. Indoor lights are not designed to be weatherproof and survive outdoor conditions. So take note where they are meant to be used.
Shop Indoor Light Sets
OUTDOOR LIGHTS
From reindeers to snowing icicle lights Webbs has a large range of outdoors lights for Christmas. And this year try out our
connectable range of lights
for an even easier approach. Here are our festive
outdoor lights.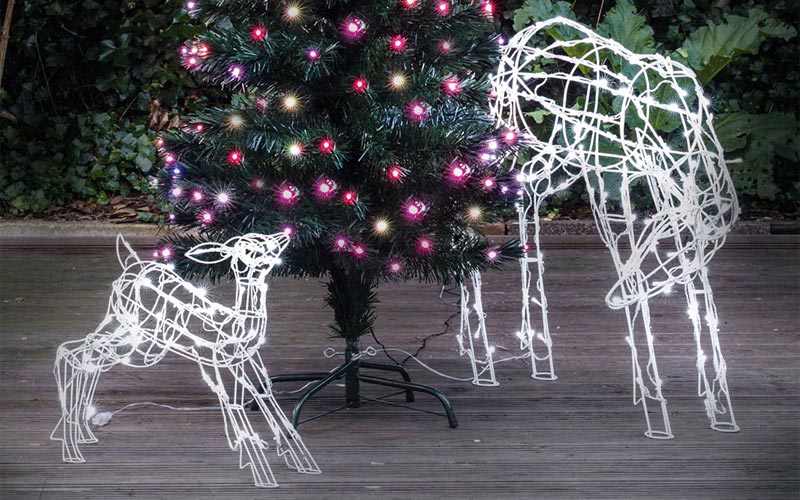 Please remember
- when buying Christmas lights it's always important to make sure you've got the right product for the right place. Outdoor light are not designed to be used inside. So take note where they are meant to be used when looking at Christmas lights.
Shop Outdoor Lights set
INDOOR ILLUMINATED DECORATIONS
Christmas light show stoppers aren't just for the outside of your home. At Webbs we have a stunning range of illuminated interior decorations, from Scandinavia style hanging paper stars to glowing snow globes.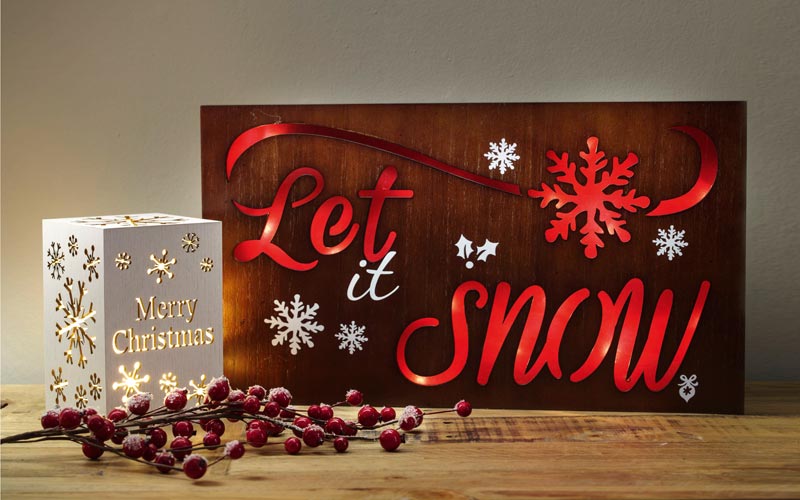 Indoor Illuminated Decorations



Don't forget to pop into Webbs and pick up the Christmas light essentials.
Hooks
Extension Leads
Batteries
Timers and Switchers
Shop Christmas Lights