ORGANISING A GROUP OR COACH VISIT TO WEBBS
Coach parties are welcome to visit either of our stores, Wychbold or West Hagley, for an informal visit. All we ask is that you phone to book in your group giving as much notice as you can, at least 24 hours in advance: Wychbold: 01527 860000 West Hagley: 01562 700511
Coach drivers receive a free meal/refreshment and £3 cash. If you are a group wishing to organise a private visit with specific requirements please contact us and we will endeavour to accommodate you.
WEBBS, WYCHBOLD
Many of you will be familiar with our award winning garden centre, Webbs, Wychbold, with over 1200 coaches annually visiting the site and our 400 seat Restaurant. As well as the garden centre, the extensive Riverside Gardens are free entry and remain a popular attraction.
WEBBS, WEST HAGLEY
Our store at West Hagley, less than a 30 minute drive from our existing Wychbold site, is a small local garden centre but is also home to The Falconry Centre. The centre houses and displays over 70 birds of prey including eagles, owls and vultures from around the world. The experienced and dedicated team offer daily flying displays. Admission charges apply. As this centre is a smaller outlet, a visit is probably best combined with a visit to our Wychbold store, or indeed another local attraction, see suggestions below.
Other attractions to visit in each area...
Wychbold:
Worcester Cathedral, 15 miles
Avoncroft Museum of Buildings, 2 miles
Hanbury Hall, National Trust, 5 miles
West Hagley:
West Midlands Safari Park, 7 miles
Severn Valley Railway, 5 miles
Hartlebury Castle, 9 miles Call Us on 01527 860000
Wonderfully situated in Wychbold near Droitwich, West Hagley near Stourbridge and also in Cheltenham, Webbs is a family business committed to providing the very best for your garden and home. We have everything for the dedicated and occasional gardener alike, as well as providing great places to visit for a great cup of coffee and much more.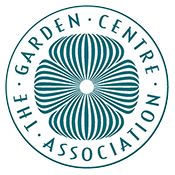 Back to top