Guide: Growing from Seed
Anyone can have a go at growing plants from scratch – you just need soil, seeds, water and a little love...



PROPAGATION FROM SCRATCH
Growing flowers, herbs and vegetables from seed is easier than you might think – it's also incredibly rewarding, good value for money and a really fun project to do with young children. These few propagation essentials and a few simple tips will help get you off to a good start. First, set up in an indoor space, such as a greenhouse, conservatory or kitchen windowsill. Then simply fill pots with the right compost, sow your chosen seeds and water according to pack instructions. Sit back and wait for the young plants to establish before planting out into the garden.
8 Essentials for propagation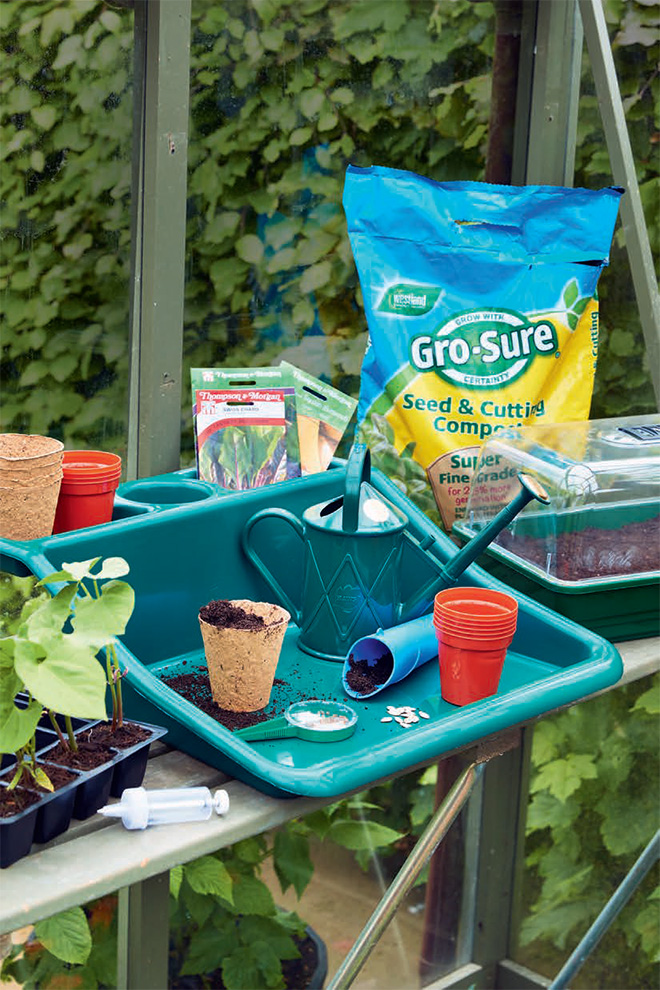 1. Professional 24 cell inserts
Ensure evenly spaced seedlings
2. Push-button seed sower
For more accurately sowing seeds
3. Greenhouse tidy tray
Confines compost and keeps your workspace clear
4. Dial seed sower
Adjustable for diff erent sizes of seeds
5. Plastic garden scoop
Ideal for topping up compost
6. Gro-Sure Seed & Cutting Compost
Improves germination by 25%
7. Propagator tray with cover
Maximises draught-proofing and moisture retention
8. Give your Seeds a Head Start
For fast, fuss-free growing, try this Hydro-Pod, a self-watering, self-feeding indoor garden.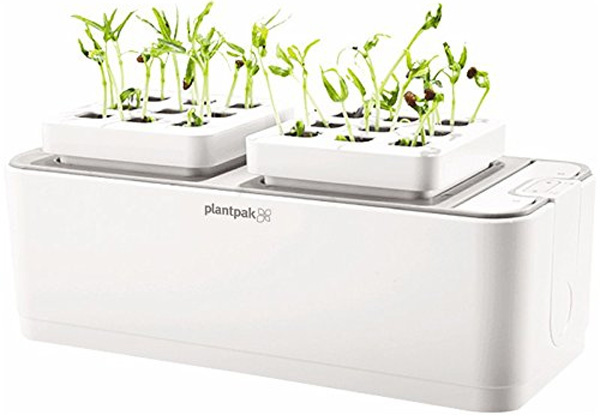 Perfect for:
Hard-to-germinate seeds and growing herbs, vegetables, salad leaves to eat all year round.
How it works:
Add water, vermiculite (growing medium), fertiliser and seeds, allow to grow, then simply snip and eat.
Shop Propagation

Don't forget our seed department. Shop now.