Guide: Spring Cottage Border
Our selection of cottage-style flowers to celebrate the new season

GET GREAT RESULTS WITH COTTAGE GARDEN PLANTS
Celebrate the new season with a bed packed with cottage-style flowers that bring cheer at this special time of year. You'll be surprised how easy it is to create with our range of spring plants.

Achieve a beautiful cottage border by planting combinations of these plants...
Floral carpets
Select a range of spring flowers for the middle of your border that will catch the eye and flower for a long period. Shade-loving hellebores are a great choice, with their elegant evergreen foliage and dainty nodding flowers, which appear as early as February. Try our new 'Double Ellen' varieties with their colourful, spotted double blooms or pretty 'Ice 'n' Roses'. Team these with a perennial wallflower or opt for a bedding variety, which come in a wide range of colours.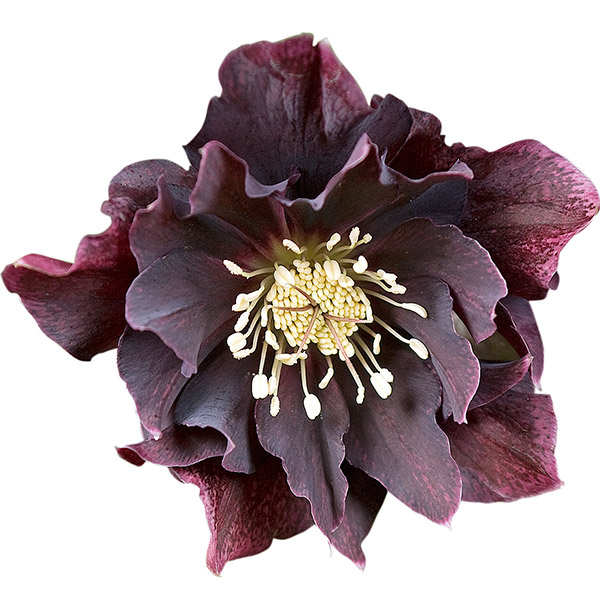 Helleborus
'Double Ellen'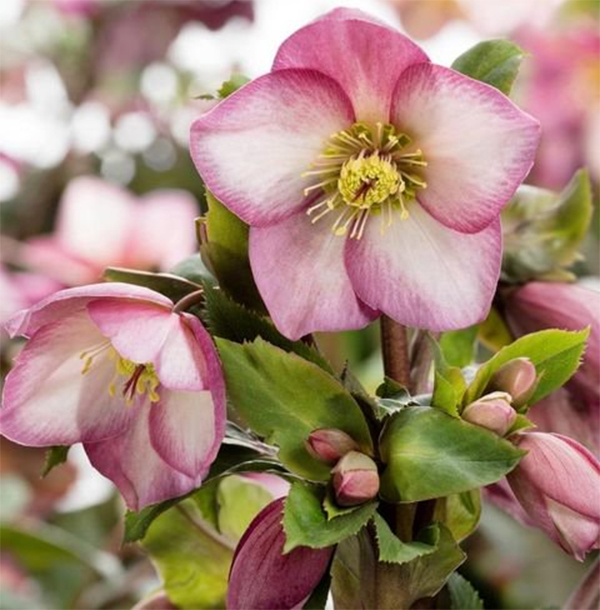 Helleborus
'ice'n'roses'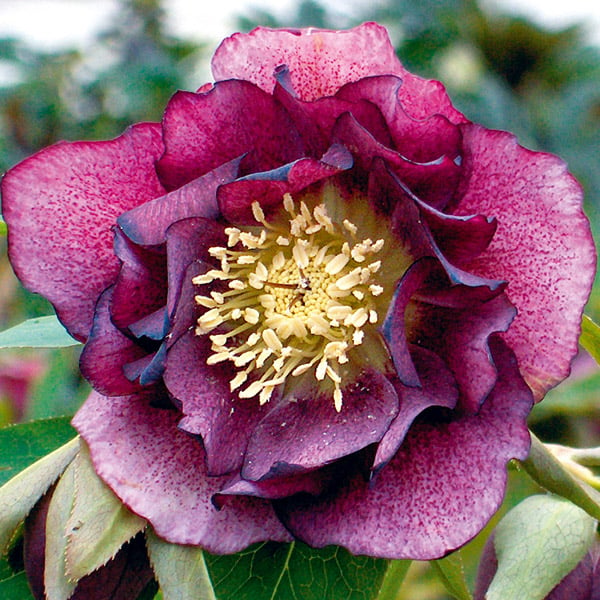 Helleborus
'Double Ellen'
---
Dainty Hearts
Use the dangling deep pink and white heart-shaped blooms of this bleeding heart plant (Lamprocapnos spectabilis 'Valentine') to make a dramatic statement in your border. Add daffodils into the mix for an eye-catching combination. Bleeding hearts will die down in midsummer, but reappear again in spring.

Add bleeding hearts to introduce colour and interest to the centre of the border.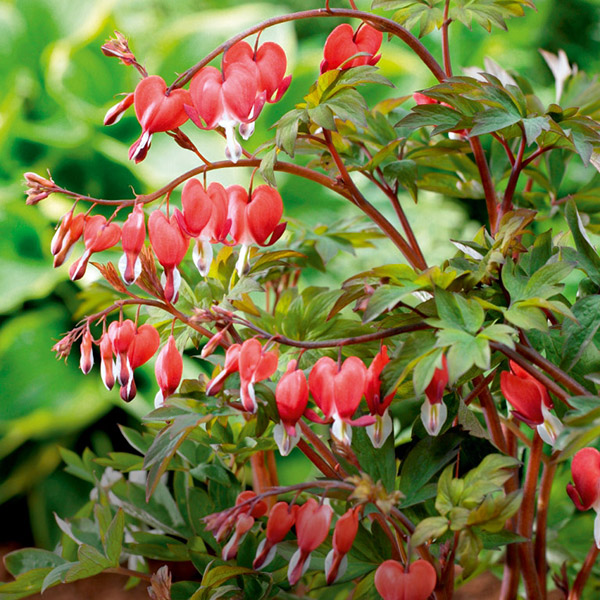 ---
Lavish blossoms
Choose a small crab apple such as compact 'Scarlet' (main image) with its blaze of pink spring blossom, followed in autumn with decorative fruits. Other trees with beautiful blossom include cherries, like the compact weeping pink variety, Prunus 'Kiku-shidare-zakura', or Prunus 'Kanzan', with its candy-floss coloured blossoms. If you have space, squeeze in an azalea beneath your tree as shown in the top image.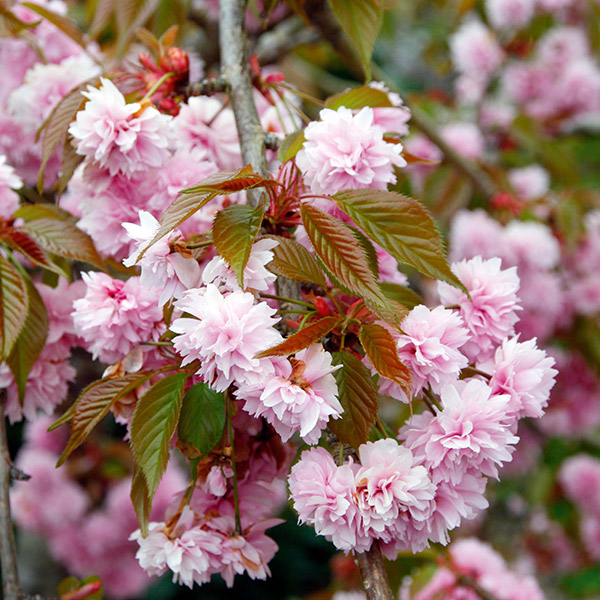 Prunus 'Kiku-shidare-zakura'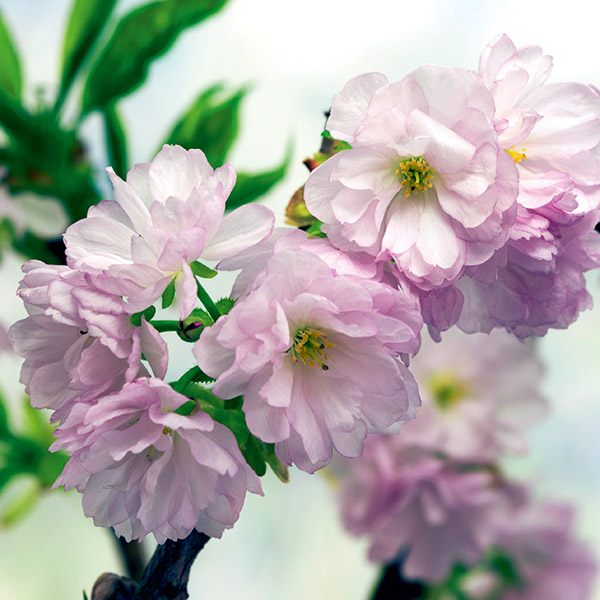 Prunus 'Kanzan'
---
Front row stars
Dress the front of your borders with spots of colour using pretty primroses, which come in white and a range of other flower shades, sweet alyssum (Lobularia), and purple aubrieta, which will grow between other plants and carpet the ground with its evergreen leaves and tiny purple, pink or white blooms. You can also add a few later-flowering or evergreen plants, such as dwarf hebes, to extend the interest through the summer and autumn.

Plant purple aubrieta to carpet the front of your scheme.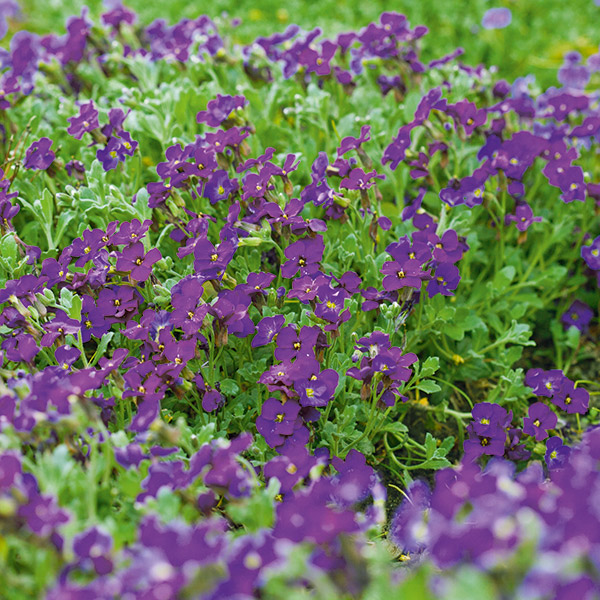 Purple Aubrieta
---
Webbs Expert Tip - Repeat plants of the same variety to create a unified look